7 Best Places to Visit in North India for Tourists
Think to plan a trip to India is like a vision of traveling beautiful forts, deserts, ancient palaces, temples, national parks, and lakes along with a unique charm of its history, culture, and traditions. And this is what exactly north India offers its visitors through its most exciting holiday destinations.
A unique charm of its culture, traditions, historical structures, and mouth-watering traditional cuisines are the main reason that one can not miss such beautiful places to visit in North India.
All the best places to visit in North India offers its visitors a soulful experience of traveling and many interesting things to do and see.
So today, here we are listing top tourist places to visit in North India that showcase the beauty of the region's rich history, culture, and traditions and offers you to have Luxury Holidays in India.
Also, don't miss these fantastic Luxury Tour Packages of India that covers all the below-mentioned destinations in their well-planned itineraries.
1. Delhi
Being the capital and widely connected with other cities of India, Delhi is one of the most popular places to visit in North India.
This famous city showcase to the ancient past and history of India as it is home to India's most beautiful iconic gems such as the Red Fort, Qutub Minar, Jama Masjid, Raj Ghat, Lodhi Gardens, India Gate, Lotus Temple, and many more.
The markets of Delhi such as Chandani Chowk and Sarojini pull thousands of tourists and introduce them to the Old Delhi life. The markets also offer the most delicious North Indian cuisines that fill every tourist's mouth with water.
2. Jaipur
Also known as the "Pink City" and located into the most vibrant state Rajasthan, Jaipur is another beautiful and most visited destination to visit in North India.
The city is famous for its many magnificent forts & palaces, museums, beautiful temples, and the most delicious Rajasthani cuisines.
The city was once home to Royal Maharas Whose presence is still felt in its magnificent forts and temples. Some of the popular attractions to see in Jaipur are Amer Fort, Nahargarh Fort, Jaigarh Fort, Hawa Mahal, City Palace, Jantar Manter, and Galta Ji Temple.
One can also experience shopping in the bustling bazaars of Jaipur that includes Johari Bazaar, Bapu Bazaar, Chandpol Market, Word Trade Park Mall (WTP), Gaurav Tower (GT), etc. Don't miss to relish the delicious street foods while hanging out in the Jaipur markets.
3. Jodhpur
Also known as the "Blue City" and "Sun City", Jodhpur is one of the most popular cities in Rajasthan after Jaipur.
The names suit perfectly to the city as most of the houses are painted with blue color that prevents their house walls from the high sunlight.
The main attraction to see in Jodhpur is Mehrangarh Fort facing the city and the Thar Desert. The fort also houses a large museum that displays numerous ancient artifacts and stuff.
Apart from this giant fort, there many other beautiful places in Jodhpur that showcase the glory of ancient Rajasthani culture and architecture. Some of them are the marvelous Umaid Bhavan Palace, Jaswant Thada, Rao Jodha Desert Rock Park, Toorji ka Jhalra (Step Well), and much more.
4. Pushkar
Another beautiful tourist destination in Rajasthan, Pushkar pulls thousands of tourist attractions through its festivities like "Camel Fair". The fair is celebrated close to Pushkar Lake where people take a dip into it and believe in living a sin-free life.
Apart from this festival, Pushkar is also famous for its holy temples in which Brahma Temple is one of the most popular shrines. Along with spirituality, one can also take a visit to several Ghats and mountains from where you can get a great view of the whole Pushkar city. That's why Pushkar is also in the list of best places to visit in North India.
5. Udaipur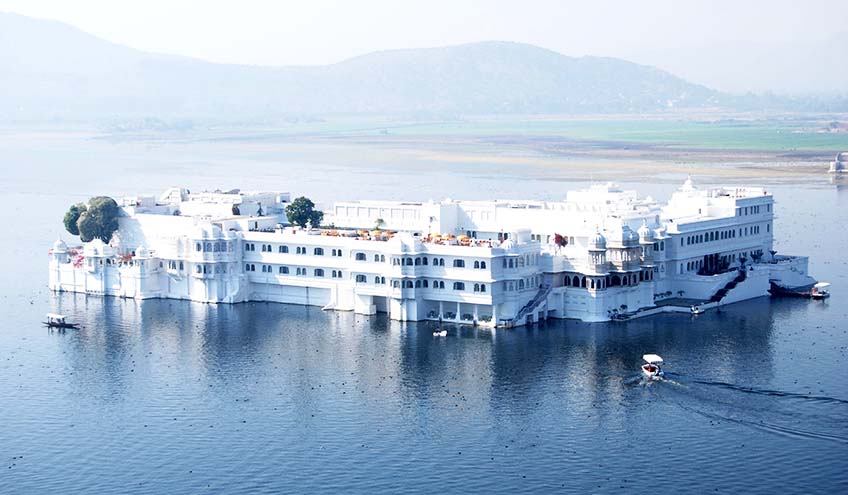 Being considered as one of the most popular and romantic places to visit in North India, Udaipur leaves its visitors spellbound by its beautiful Lakes & Palaces, beautiful mountains, and various architectural buildings.
The Udaipur Lake Palace and Lake Garden are the two most attractions in Udaipur where you can spend some lovely hours with your partner and loved once.
Besides these attractions, Saheliyon Ki Bari and Bagore ki Haveli are also worth visiting places in Udaipur.
If you want a beautiful eye view of Udaipur and want to enjoy the fresh air, then head to Monsoon Palace in Udaipur situated on a great hilltop.
6. Agra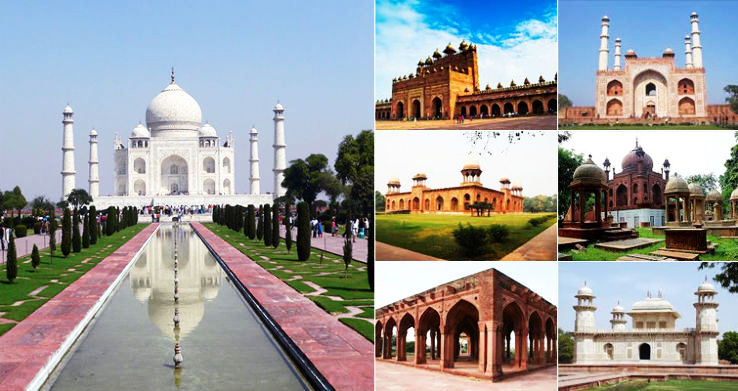 This awesome city sited by the banks of Yamuna is broadly renowned for the princely Taj Mahal. Consistently, a huge number of individuals come to visit this dazzling Mughal structure which was built for the sake of adoration. Now, this is the main reason that makes Agra one of the finest places to visit in North India.
The city where the Kings governed has a few attractions. The Red Fort or Agra Fort is a gigantic red sandstone stronghold which was built as the home of Muhal Density. These two UNESCO heritage sites frequently capture everyone's attention.
Also, the city is honored with different other compelling spots that recount to stories the narrative of the Mughal past. The city likewise gives various vantage focuses on getting a fantastic perspective on the Taj.
The Mehtab Bagh is one such common heaven from where you get the chance to absorb the great perspective on the structure.
7. Varanasi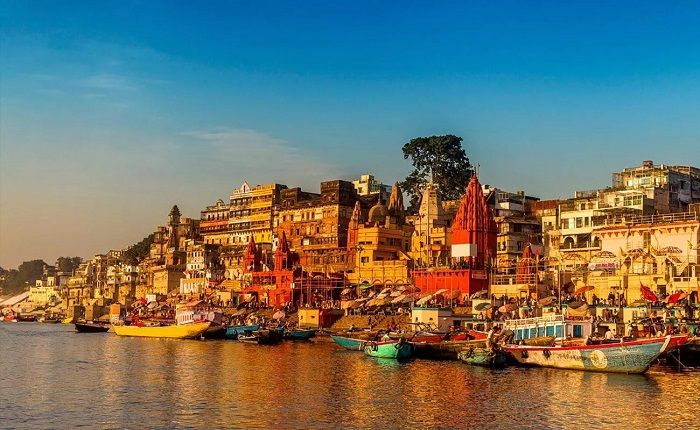 Situated on the Banks of Holy river Ganga, Varanasi is one of the oldest cities and top places to visit in North India. Thousands of tourists come here to bathe in the Ganga river. It is believed that bathing in the Ganga river makes you free from all the sins that you have done in your life.
Well, the most popular Ganga Ghats and ceremonies performed on the Banks of Ganga are the main reason that makes people want to visit Varanasi once in their whole life.
Apart from this, one can also enjoy a ferry boat ride in the holy river Ganga and explore the old city Varanasi and its lifestyle.
So this is our small effort towards all those travelers who are looking for the best places to visit in North India. There are also many other places in North India such as Mathura, Sawai Madhopur, Jaisalmer, Bikaner, Manali, Rishikesh, Nainital, and more that you can add to your wishlist. But we would suggest choosing only a few locations so that you can experience the best of India in a limited time of period. So choose some of these destinations and plan luxury Indian Tours this year in the north.